Wiping Glands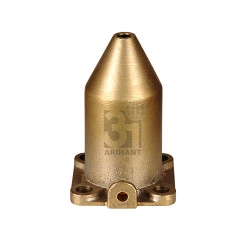 Product No. # AI 06P155
Wiping Glands
Prduct Category :Brass Cable Glands Description & Documents Made Inquiry for special size on configuration.
Wiping Glands
Wiping Glands
Application Size :
22 mm & 25 mm
Application :
Wiping Glands For Use with SWA, Plastic and Rubber (Elastomer) sheathed cables. Used in dry indoor conditions.
Function:
Used with SWA, plastic and rubber sheathed cables.
Used indoor conditions inner ring frames positive armour clamp an earth continuity.
Material is brass and nickel plated.
We are manufacturing, supplying and exporting of high quality Wiping Glands. We have manufactured wiping glands in complete Support with the international quality standard.We customize our offered range of brass wiping glands as per the specifications detailed by customers.