About Us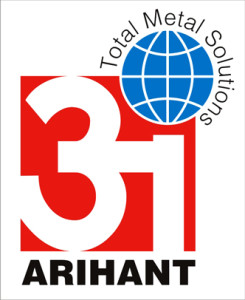 ARIHANT INTERNATIONAL an ISO 9001:2015 company   is serving   Metal Industry since 1973 situated in INDIA . We are one of the leading manufacturers of Precision   Metal Components used in both Ferrous & Non Ferrous metals. We have owned name worldwide due to its years of experience & perseverance to attain Customer Satisfaction through Quality manufacturing . We are recognized as strong reliable partner in the areas of Ferrous and Non Ferrous metal applications . ARIHANT INTERNATIONAL is serving from simple to fussy customers globally.
 The company  commenced  its operation in 1973 with small area and very limited working capital. But due to its enthusiastic and well talented managerial effort and dedicated team of employees , the company successfully achieved all its targets.
ARIHANT INTERNATIONAL is associated with Sujata Groups, who are pioneer manufacturer of Special Purpose Machines used to produce turned components . Some types are Single and Double Spindle Automats , Sliding Headstock (UPTO 03 MM), Rotary Table, Drill Machine etc .
Our standardized and customer – specific   solutions   are reflections of our innovative engineering know-how, which characterizes and provides the impetus for progress in these markets.
ARIHANT INTERNATIONAL is serving in various sectors as:-
Electronics and Electrical Sector .
Automobile Sector .
Power and Distribution Sector .
Hardware Sector , etc …….
The global presence, the innovative and aesthetic  design , a mature platform of standard products and the recognized high degree of integration competence , supplemented  by outstanding  time-to­market results and above all, the unsurpassed quality lead to but one conclusion: Better ARIHANT.
ARIHANT knows that successful customers are the only foundations for   progress and achievement.
Our plant in Jamnagar   (India) is having most modern facilities in terms of Machineries , Quality Control Instruments and continuously looking forward to provide "Total Customer Satisfaction".
We hope that every time customers deal with us, their experience reflects our vision :-
we do what we say we will do – when we say we will do it – for the word we stated
we are pro-active and easy to do business with – and we care
if we don't keep our promises, we make recovery our number one priority.
With this in mind, we are committed to deliver defect free competitive products on time to customers that will fully meet their requirements as provide them complete satisfaction . We shall also strive for continuous improvement in our business and periodically review our quality policy and objectives for
there continued stability.