Tinned Copper Cable Lugs Spanish Standard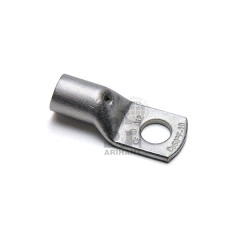 Product No. # AI 07P180
Tinned Copper Cable Lugs Spanish Standard
Prduct Category :Cable Lugs & Terminals/Connectors Description & Documents Made Inquiry for special size on configuration.
Tinned Copper Cable Lugs Spanish Standard
Tinned Copper Cable Lugs Spanish Standard
Copper Cable Lugs Electricity Boards:-
Distribution, Generation
Copper Cable Lugs Electrical Industries:-
Switch gears, Transformers, Control panels, Circuit breakers
Copper Cable Lugs applications:-
Automobile, Steel & Fertilizers, Chemical, Satellite, Cement and Textile, Chemical Electronics, Mining Aeronautics and Communications
We offer Spanish Cable Terminal Lug in copper finish of Electro Tinned. It is manufactured under strict quality control and confirm to the specification and requirements of our clients.