Star Washers for Cable Glands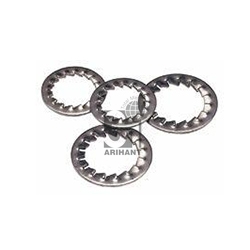 Product No. # AI 03P103
Star Washers for Cable Glands
Prduct Category :Brass Cable Glands & Accessories Description & Documents Made Inquiry for special size on configuration.
Star Washers for Cable Glands
Star Washers for Cable Glands
Application The serrated lock washer with external teeth for cable glands
Material Available in Brass & Stainless Steel & Steel
Size From M 20 to M 63
Can be developed as per the drawing also
PVC Shroud, Earth Tag, Stopping Plug, Reducers, Adaptors, etc. are supplied separately and should be specified when ordering the gland.