PVC Cable Gland Shrouds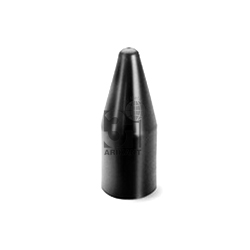 Product No. # AI 03P108
PVC Cable Gland Shrouds
Prduct Category :Brass Cable Glands & Accessories Description & Documents Made Inquiry for special size on configuration.
PVC Cable Gland Shrouds
PVC Cable Gland Shrouds
Application Push on shrouds which are used to minimize the risk of dirt or foreign substances gathering on the Cable Gland Body, and/or point of cable to a gland interface.
Function For all types of gland applications to provide additional protection & enhances the IP rating of the gland termination.
Material PVC DIP moulded (Black)
Operating Temp PVC DIP moulded -200 C to +1000 C
Injection moulded -200 C to +800 C
PVC Shroud, Earth Tag, Stopping Plug, Reducers, Adaptors, etc. are supplied separately and should be specified when ordering the gland.