Knurling Extrusion Brass Rods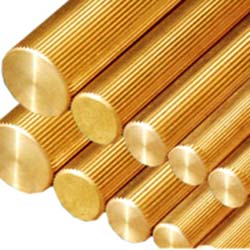 Product No. # AI 025P891
Knurling Extrusion Brass Rods
Prduct Category :Ferrous and Non Ferrous Extrusion Rods Description & Documents Made Inquiry for special size on configuration.
Knurling Extrusion Brass Rods
Knurling Extrusion Brass Rods
We manufacture Brass Extruded Rods, Profiles, Section and Hallows for quality conscious manufacturers of Brass components engaged in industries like Engineering, Electrical, Electronics, Automobiles, Building Hardware, Sanitary ware etc.
Available Standards:
c3533, cz132, cw602n & cuzn36pb2as.
Available Sizes:
6, 8, 10, 1/4, 5/16, 3/8, 1/2, 5/8, 3/4, 4/8, 1
If you need special size and configuration or if you would like to place an order for Knurling Extrusion Brass Rods or Ferrous and Non Ferrous Extrusion Rods products with plating please Contact Us