Brass Studs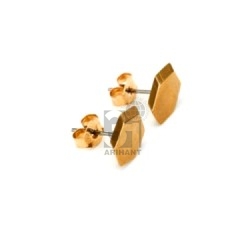 Product No. # AI 09P228
Brass Studs
Prduct Category :Brass Fasteners Description & Documents Made Inquiry for special size on configuration.
Brass Studs
Brass Studs
Types of Brass Stud:-
Brass low temperature studs
Brass continuous thread studs
Brass high temperature studs
Brass metric studs
Brass double-end studs
Brass weld studs
Brass tap-end studs
Brass custom special studs
Standard Tapping & Threading:-
Type BA (ASA-BA), UNF, UNC, BSF, BSP, BSW, NPT, UNS, METRIC and other as per specifications.
Material :-
Brass, Stainless Steel, Mild Steel, Hot Dip Galvanized, Nylon and other materials as required.
Standards :-
DIN, ISO, Metric, UN and others
We are famous in competitive prices, good quality and on time delivery.