Brass Hollow Rods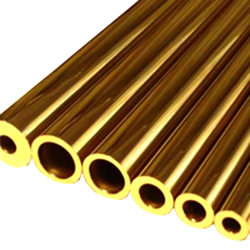 Product No. # AI 025P895
Brass Hollow Rods
Prduct Category :Ferrous and Non Ferrous Extrusion Rods Description & Documents Made Inquiry for special size on configuration.
Brass Hollow Rods
Brass Hollow Rods
We manufacture and export Brass Hollow Rods. Our brass hollow rods are highly corrosion resistance and thus are extremely reliable. Hollow rods and profiles have established themselves as a cost-effective alternative for machined parts with a bore – reduced machining times, less tool wear, less material input and thus reduced metal loss.
Rod Grade:
Free Cutting Brass Rod
Forging Quality Brass Rod
High Tensile Brass Extrusion Rod
Lead Free Brass Rod
Naval Brass Rod
Available Standards:
c345, C 353, CDA 36000, c3602, c3604, c385, cz131,cz124, cz121, en 12164 – cw606n, CW 603n,CW 614n, cuzn36pb2, cuzn39pb3 & cuzn36pb3.
If you need special size and configuration or if you would like to place an order for Brass Hollow Rods and Profiles or Ferrous and Non Ferrous Extrusion Rods products with plating please Contact Us