Brass Flat Extrusion Bar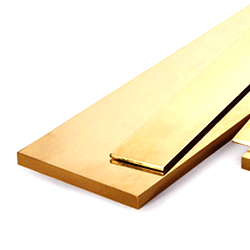 Product No. # AI 025P890
Brass Flat Extrusion Bar
Prduct Category :Ferrous and Non Ferrous Extrusion Rods Description & Documents Made Inquiry for special size on configuration.
Brass Flat Extrusion Bar
Brass Flat Extrusion Bar
We manufacture and export Quality of Brass Flat Extrusion Bar. We aim at satisfying all types of customer demands by supplying them Brass Flat Extrusion Bar in the size and shape desired by them. Extensive stock of Brass Square Extrusion Rod and fittings are also available for immediate delivery and package supply as per the need of customer.
Minimum thickness:
1.60. 50.80
Minimum width:
6.35, 76.20
Maximum width:
127.0
Available Standards:
C 272, C 280, cz108, cz109, cw508l, cw509l, cuzn37 & cuzn40..
If you need special size and configuration or if you would like to place an order for Brass Flat Extrusion Rods or Ferrous and Non Ferrous Extrusion Rods products with plating please Contact Us