Brass Bus Bars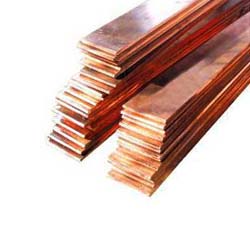 Product No. # AI 025P893
Brass Bus Bars
Prduct Category :Ferrous and Non Ferrous Extrusion Rods Description & Documents Made Inquiry for special size on configuration.
Brass Bus Bars
Brass Bus Bars
All our products can be customized and configured as per the demand of the buyer. All sizes of brass and copper strips are available with us that are usually used in the transformer industry. We offer different forms and sizes of bus bars that are manufactured and most of our products are exported. These bus bars are used in various applications like Control Panels, Automobiles, Engineering, Electronics, Electrical etc.
We Offer of Brass Bus Bars, Brass Round Bars, Brass Flat Bars, Brass Square Bars, Brass Hexagonal Bars, Brass Sheets and Plates, Brass Rectangular Bars, Bronze Round Bars, Bronze Flat Bars, Round Bus Bars, Bronze Rectangular Bars, Bronze Square Bars, Flat Bus Bars, Square Bus Bars, Hexagonal Bus Bars, Red Brass Square Bars, Aluminum Bus Bars, Bronze Hexagonal Bars, Red Brass Hexagonal Bus Bars as per buyers specification.
If you need special size and configuration or if you would like to place an order for Brass Bus Bars and Profiles or Ferrous and Non Ferrous Extrusion Rods products with plating please Contact Us