Bottom Exit Gripper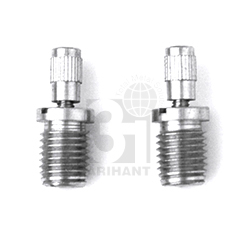 Product No. # AI 023P839
Bottom Exit Gripper
Prduct Category :Brass Cable Gripper Description & Documents Made Inquiry for special size on configuration.
Bottom Exit Gripper
Bottom Exit Gripper
Bottom Exit Gripper are under Brass Cable Gripper category products, We are manufacturing and exporting all kinds of Bottom Exit Gripper as per customer's specifications and requirement.
We manufacturer and exports Brass Cable Gripper like Bottom Exit Gripper, Cable Blocker, Cable Cc Coupler, Cable Cc Coupler, Cable Glider, Side Cross Exit Grippers, Side Cross Exit Gripper, and all types Brass Cable Gripper's products mainly supply to international markets of USA, UK, South Africa etc.
If you need special size and configuration or if you would like to place an order for Bottom Exit Gripper or Brass Cable Gripper products with plating please Contact Us.